Welcome to Speciality Fasteners International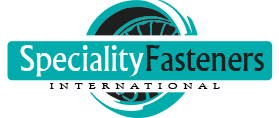 Speciality Fasteners International represents a broad spectrum of the world's most prominent quality manufacturers and we have over 100,000 different part numbers in stock. Our primary focus is to achieve the highest standards of quality, reliability and customer service.
SFI services a variety of industries including military, aerospace, electronic equipment, telecommunication, computer peripherals, medical equipment, sheet metal fabrication, airlines, maintenance, repair and overhaul (MRO), defense original equipment manufacturers (OEMs), commercial airliners and many others.
SFI team is dedicated on providing our customers timely quotations, unmatched product support and the Industry's deepest/broadest inventory of fasteners. Our entire inventory is fully traceable and certified. Many of our orders ship out the same day the order was placed. If you are looking for MS/NAS/AN/AS /AGS/DIN/EN/NSN/NFL, please contact us, give us a call. Let SFI help you with your high performance fastener needs.
Lots of companies talk about commitment, but at SFI, we do more than talk. We truly put commitment into practice every day by giving you the highest quality products, engineering capabilities and value-added services at the lowest cost of ownership.